C850 D/E
–
Big machine for a big Job!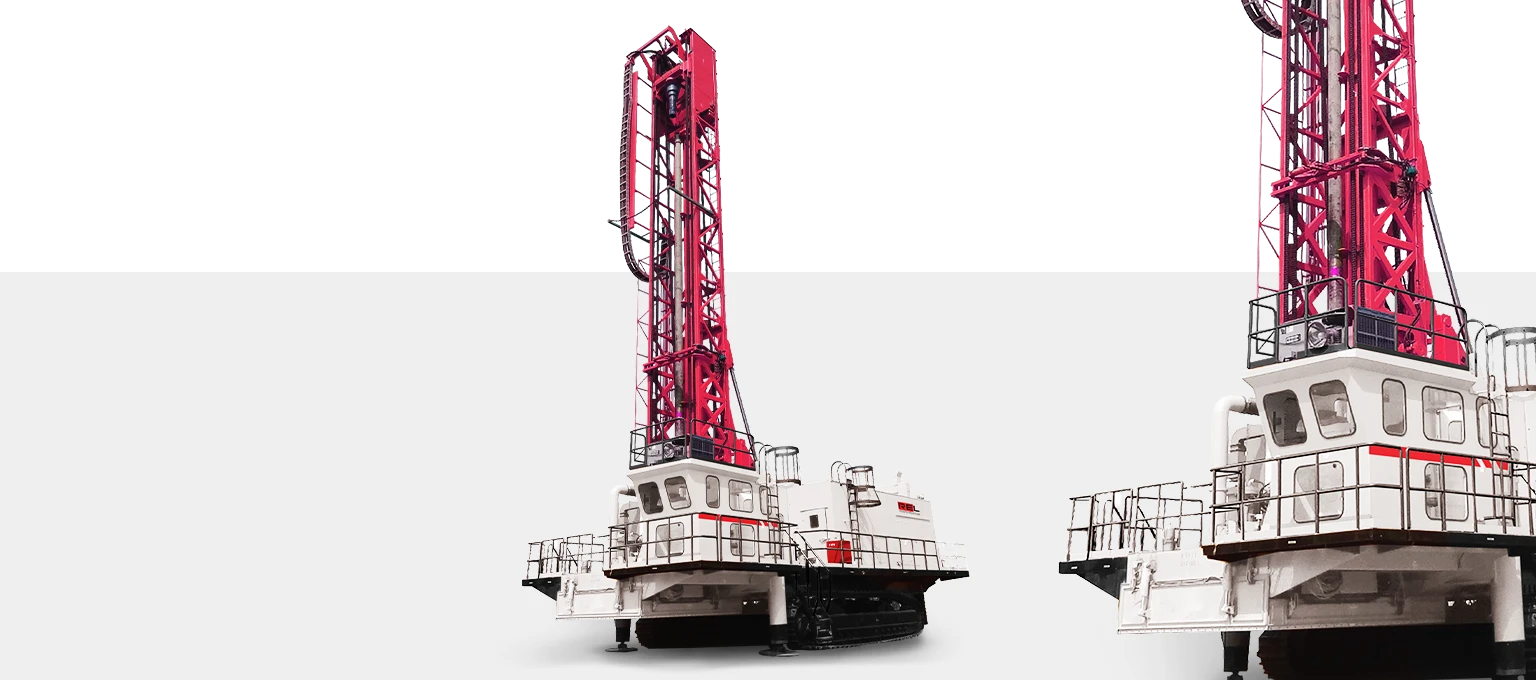 The REL C850 D/E Super Maxx Blast Hole Drills are designed through Voice Of Customer-driven goals to perform in extremely difficult rock conditions that provide up to 120,000 lbs / 54,431 kg of bit load for 11" (279mm) to 13 3/4" (349mm) diameter hole applications
The C850 D/E Rotary Blast Hole drill is built to take on the toughest of Mining conditions, designed for longevity for an overall reduced ownership cost.
The REL C850 D/E Rotary Blast Hole Drill Machines are designed to drill holes ranging from 11" (279mm)" to 13 - 3/4 (349mm)" inches.
Structurally sound heavy-duty mainframe is designed for maximum reliability in rugged terrain and mining environment, better layout of the deck, ease of maintenance and enhanced safety.
REL C850 D/E Super Maxx Masts designed using Finite Element Analysis to achieve high cycle fatigue resistance and less downtime and costs repairing cracks.
Constructed of seamless rectangular tubes braced by Quend plate strength, alloy steel, the mast provides maximum rotary carriage and drill string support.
Ergonomically designed, FOPS certified operator's cab provides excellent visibility and operators comfort. Provided with a clear, unobstructed view of the drilling area and areas surrounding the drill.
The REL C850 D/E is available with three Autonomous Package I. Basic One touch II. Fully Autonomous III. Remotely Operated Fully Autonomous Packages.
Drilling the harshest of conditions is the speciality of REL C850 D/E
SPECIFICATION
Imperial
Metric
Drilling Diameter
11 to 13 3/4 inch
279 to 349 mm
Pipe Size
10 to 10-3/4 inch
254 to 273 mm
SP – Single Pass depth
Tall Mast
50 ft
15.25 m
REL Super Maxx Drill Mast
60 ft
18.3 m
MP - Multi Pass depth
Tall Mast Carousel (Three pod+one rod in rotary head)
200 ft
60 m
Compressor
2600 cfm – 100 psi
74 m3/min -7 bar
Pull Down Capacity
105,000 lbs
47,627 Kg
Pull Up Capacity
105,000 lbs
47,627 Kg
Bit Load
120,000 lbs
54431 Kg
Feed Rate Rapid
160 ft/min
48.7 m/min
Rotary Torque
13,800 FT-LBS / 8,300 FT-LBS
18,710 Nm /11,253 Nm
Rotary Speed
0-115 rpm / 0-190 rpm
HT Electric Motor
1000HP
745 kW
Engine
1125HP
839 kW
Undercarriage
Double Grouser with 800mm width & sufficient rollers
Ground Bearing pressure
18.2 psi
125 kPa
Speed in slope / Plain
0.6 / 1.24 mph
1 / 2 km/hr
Weight Estimated
286,000lbs / 322,000 lbs
130,000 Kg / 146,000 Kg