International Mining Magazine im-mining published an article on Revathi Equipment Limited (REL) in their annual Surface drilling focus in the April 2020 Issue – "REL looks overseas again"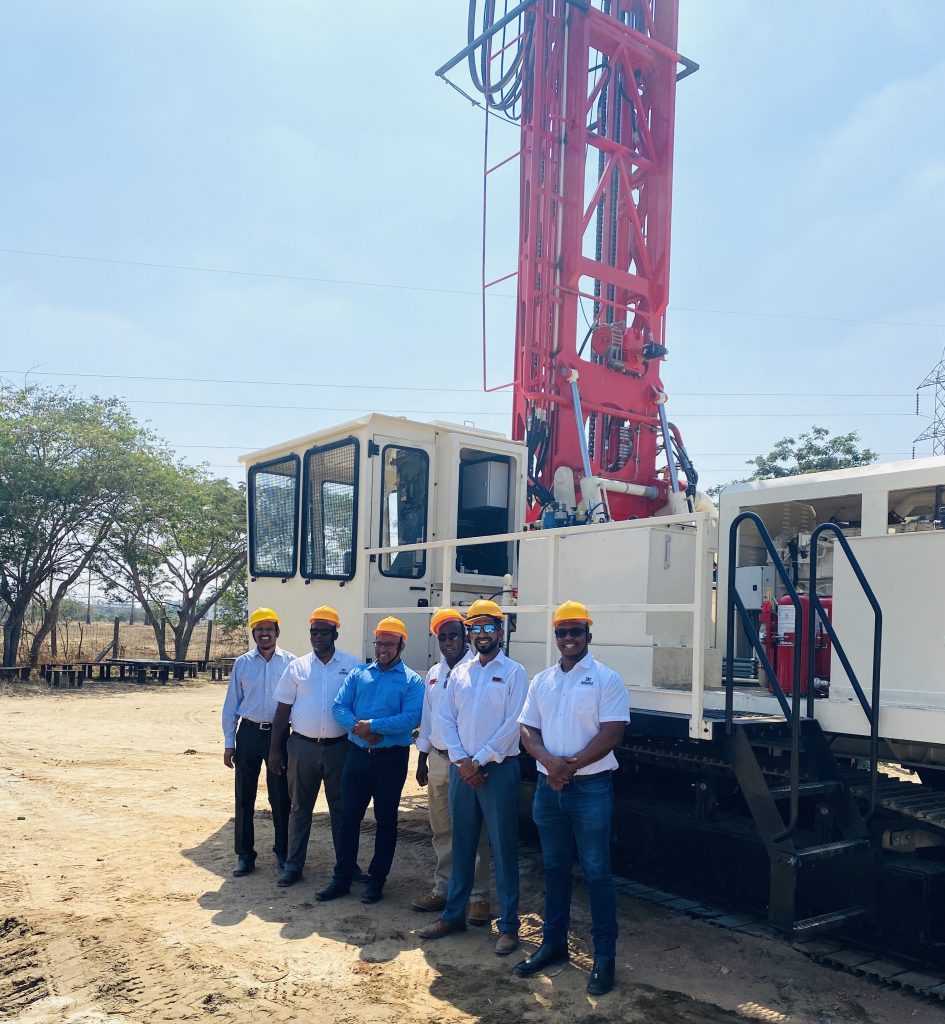 India's leading manufacturer of mining blasthole drills is Revathi Equipment Limited (REL) based in Coimbatore, Tamil Nadu. The company reminded IM of its unique history, as it was founded in 1977 as Revathi CP Equipment Ltd (RECP) following support in the form of financial and technical collaboration from Chicago Pneumatic in the US. Atlas Copco then bought RECP in 1987. Then when Atlas Copco bought Ingersoll Rand in 2002, the Delhi, India-based Renaissance Group acquired REL. In 2004 the company began collaborating with Bucyrus, which ran to October 2010 and saw Bucyrus 33, 35 and 37 DTH drills made in India and sold worldwide with Caterpillar engines. Customers included Vale in Brazil, Kinross Gold, OCP in Morocco and several Australian miners. When Bucyrus bought Terex in 2010 the agreement was not extended because of conflicts of interest then Bucyrus itself was bought by Caterpillar.
The point is that under CP and Atlas Copco, then through the tie-up with Bucyrus, the company acquired a vast amount of design and technology experience. It was also using top quality components, and it has carried this forward to the business today. Some 70% of Revathi drill components are still imported from suppliers in the US including motors, pumps and some steel structures as well as Cat 18 and Cummins QSK series engines.
Moving on to the India market, it is very price sensitive – major users such as the largest coal mining company Coal India, NMDC and SCCL, (and major contractors they use like Thriveni) want highly robust models that can keep operating with a minimum of maintenance and be serviced easily using simple mechanical techniques. It is not yet a market with a lot of interest in digitalisation or automation due to the much higher prices involved and with TCO over the life of the mine not the major factor in tenders. Naveed Shaikh, REL Global Manager – Sales & Marketing, told IM: "REL drills are very robust, with the highest build quality, as well as being rugged and very long lasting but also with better lifecycle costs as well as being straightforward to maintain. Indian miners want the drills to drill, without complications or even any issues with auxillary systems. And once you start putting sensors on a drill they can be affected by dust, dirt and water. There are many examples where sensors have failed on drills used in India and they have simply not been replaced. This is the reality of the market." Semi-autonomous and line of sight drills have been used in India but have not caught on.
Currently Revathi has about a 50% market share in India and Epiroc about 50%. The big seller for Revathi is the C650 model, described as "a crawler mounted, multi pass, hydraulically operated, rugged" model supplied as both a rotary (159 to 228 mm diameter holes) or DTH drill (152-203 mm) and allowing holes of up to 54 m depth. This competes mainly against the Epiroc DM30 II and DM45 models, many of which are made in China, also for rotary or DTH drilling and for 140-200 mm holes. Other OEMs like Sandvik and Caterpillar currently only have very minor market shares in the country.
As the Indian market is quite saturated, REL has now started to look again at the overseas market. Its background here dates to 1991 during its control by Atlas Copco India when some drills were sold to Jordan Phosphate Mining Company. In the remainder of the 1990s some 168 drills were sold mainly to markets in the Americas under the Atlas Copco brand but built in India. Then came the mentioned tie-up with Bucyrus. Once that came to an end and REL went out alone, it made the decision to focus on the home market first. The drive to look globally once more started in 2017/2018. This includes other markets that appreciate simpler/robust and cost competitive machines but also those that want autonomous capability on these types of drills. There were already REL drills in Indonesia, but the potential market is huge – Mongolia and other Central Asian countries, the Middle East, and many parts of Africa and Latin America. REL recently received its first order in Botswana for a 100% remotely operated C650 H autonomous model, which is being deployed at the huge De Beers Botswana Jwaneng diamond mine and operated from a control room at the top of the pit. The customer is the contractor Basil Read and if this unit performs well, the contract allows for another five.
REL's partner in automation is Indiana, USAbased FLANDERS, already globally well known for providing autonomous drill solutions, namely its ARDVARC system and umbrella FREEDOM for Drills solution used at a number of global mines like Iron Ore Company of Canada, Kolomela and Roy Hill on a number of different OEM machines (see FLANDERS section). The agreement will see FLANDERS apply its technology on both ex-factory REL drills as well as collaborating on R&D with REL going into the future.
One important aspect to REL's desire for its drills to remain robust is a decision to house automation sensors within the drill structure as opposed to being externally mounted. In addition, the sensors are transducer-based which is more user friendly.
Of course the company is still offering its traditional mechanised hydraulic drills to the overseas market. Contractors are a key potential market given that drills may be utilised for a number of years on different sites placing different demands on the machines. Africa's largest cement producer Dangote in Nigeria is one recent customer for the non-auto C650 H.